How To Meet & Marry Your Future Husband
Discover The 5 Places You Can Meet Him This Week insha'Allah
If you're sick & tired of feeling lost in love & wondering where all the 'good' Muslim men are you're going to LOVE this free web-class…
During this powerful, eye-opening free web class you'll discover…
The 5 most common places that most married Muslim women met their (awesome) husbands (…and a detailed list of the exact places you can meet yours this week, insha'Allah)
The totally innocent communication mistake that keeps you attracting the wrong kind of guy at these places (and how to fix it).
What 'presence' really is and why it's the unspoken key to being closer to Allah AND unlocking your natural attractiveness, so you can meet your 'Mr. Right', pretty much anywhere
The 5 Phase 'Meet Him And Marry Him' System that virtually guarantees you'll get this area of your life handled, once & for all, insha'Allah.
And much, much more…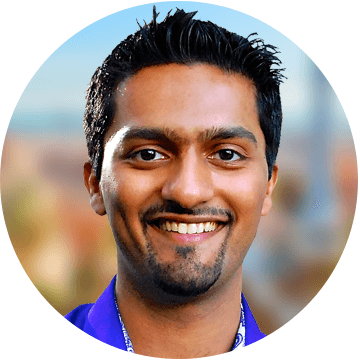 Mamoon Yusaf is a Thought Leader, Peace Activist, and Transformational Coach of the Muslim community.
He is the star of the popular TV shows, 'The Quran Coach' and 'Taqwa Transformation', where he changes people's lives through his powerful message of the Truth of the Inside-Out Paradigm.
What Students Are Saying…
I wanted to thank you for having faith that I would meet someone when I had lost hope myself; I think that was a crucial part of the journey to getting where I am now.

Fatima
(now engaged, masah'Allah)
If you want to bring about change and instant results in your love life in as little as a few weeks then this coaching program is for you.

Safiya
(now married, masah'Allah)